Ayy lmao newbies and remaining vets of CC! You may have been wondering just how I was permabanned... well ladies and gentlemen, it's time to actually do it. I will show you the one thread that wasn't made into the public or moved from the appeals to the punishment requests!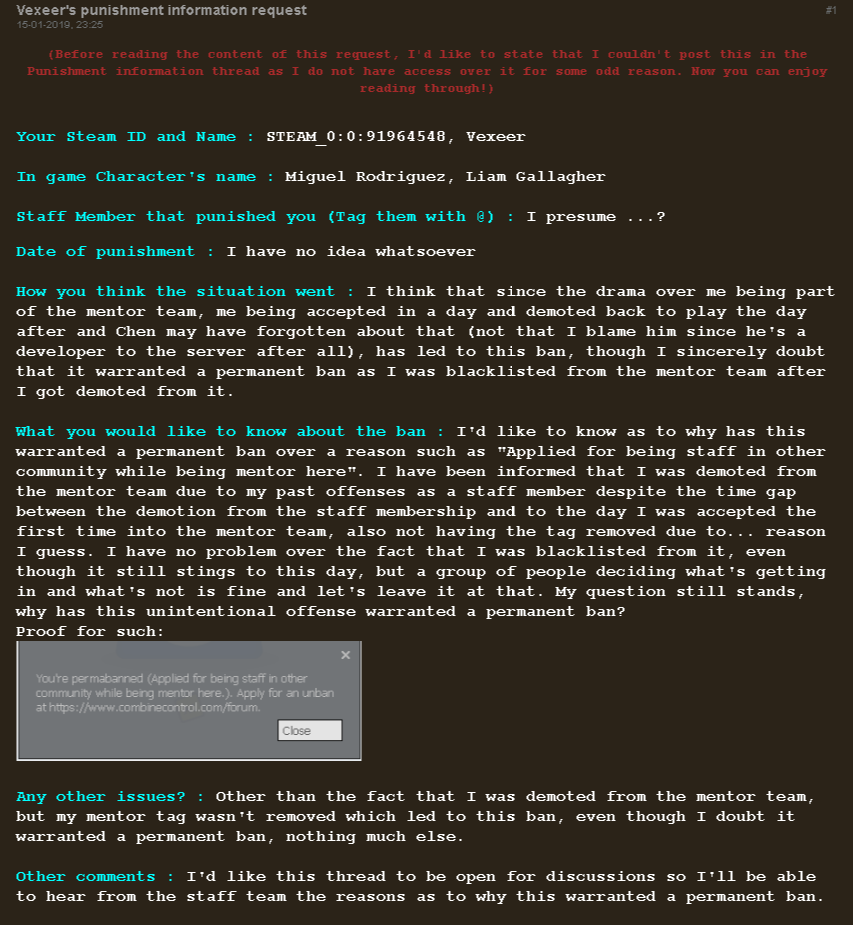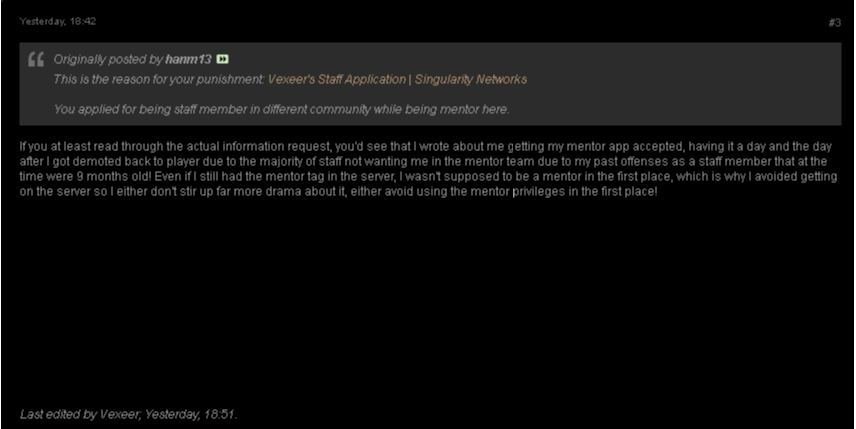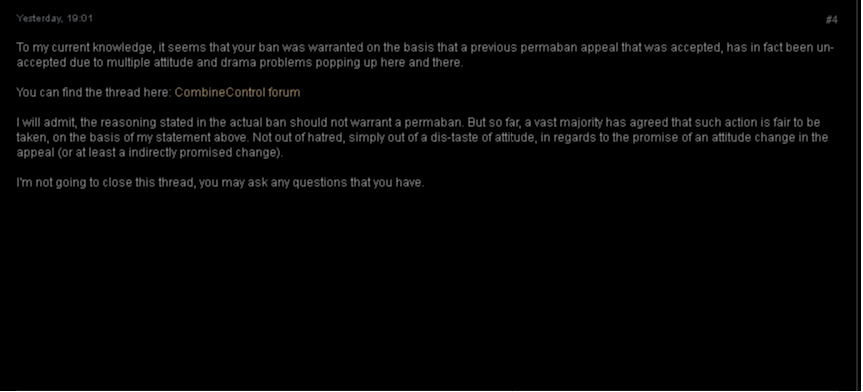 The April ban in question that has been "revoked":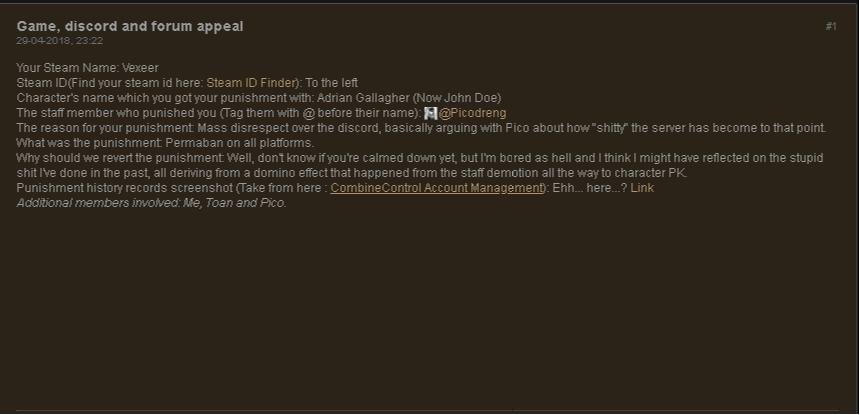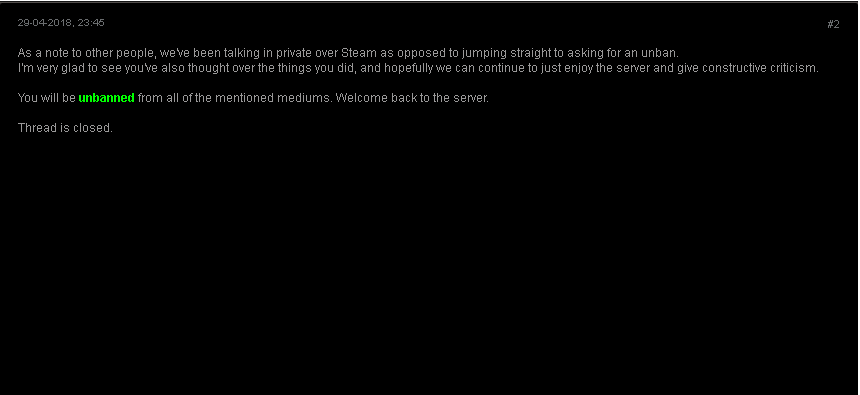 Now back to it!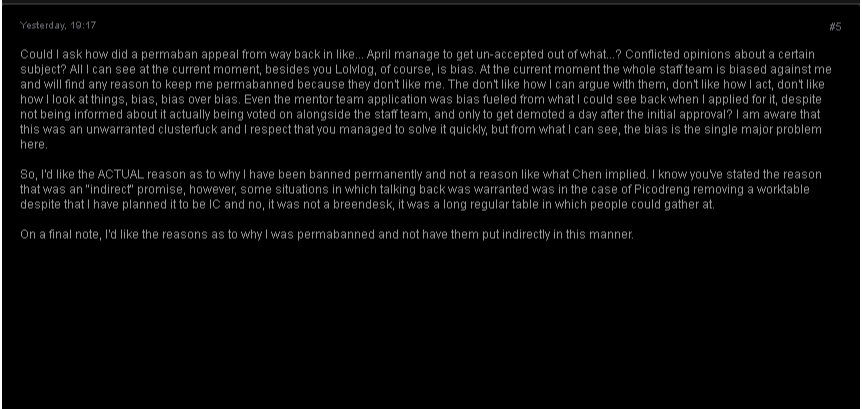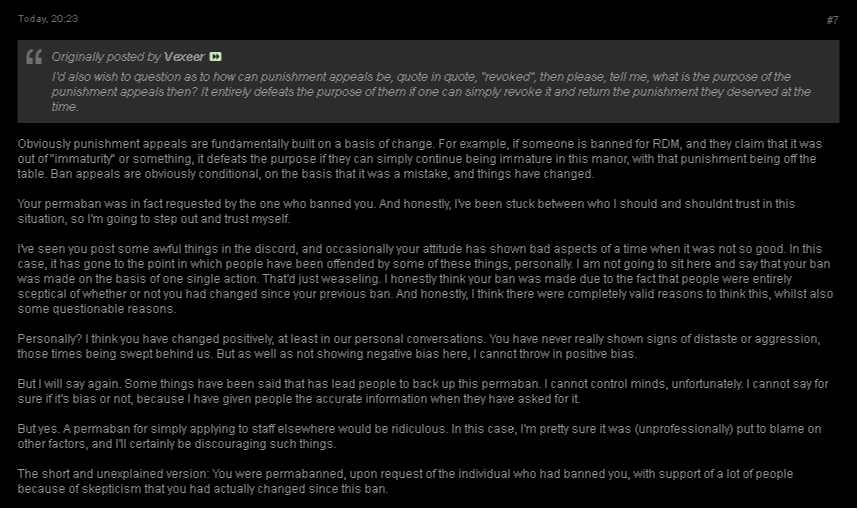 The participants of these replies were Lolvlog and Chen, however the whole staff team decided onto this April appeal being revoked, despite of it being five months old from April to the date I've been permabanned.